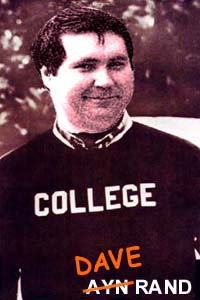 Yahoo - Dave Rand Appointed Executive Vice President of Metromedia Fiber Network
http://biz.yahoo.com/bw/000728/ny_metrome.html
---
Friday July 28, 7:01 pm Eastern Time
Company Press Release
Dave Rand Appointed Executive Vice President of Metromedia Fiber Network
Paul Vixie Assumes Rand's Role as CTO of MFN to Support Aggressive Growth Plans
NEW YORK--(BUSINESS WIRE)--July 28, 2000--Metromedia Fiber Network, Inc. (MFN) (Nasdaq:MFNX), the leader in deployment of optical IP Internet infrastructure within key metropolitan areas internationally, and provider of world-class data centers and Internet connectivity through its AboveNet Communications subsidiary, has appointed Dave Rand executive vice president. Paul Vixie, currently senior vice president of Internet Services, will assume the role of Chief Technology Officer for MFN.
Rand will remain as a member of the Board of Directors of MFN. Rand, previously CTO and senior vice president of MFN, will continue his close relationship with AboveNet, which he co-founded in 1996. His new position will allow him to focus on strategic and high-level management responsibilities.
``Dave's pioneering work in developing Internet infrastructure technology and intelligence, and Paul's industry-leading IP expertise have been invaluable contributions to the company,'' said Nick Tanzi, president and chief operating officer of Metromedia Fiber Network. ``These management changes will better position us to achieve our goal of accelerated deployment of the industry's first end-to-end global optical IP network with virtually unlimited bandwidth for mission-critical and broadband applications.''
``I look forward to helping oversee the strategic direction of the company in my new role with MFN,'' said Rand. ``I will now be able to focus on more executive-level decision-making. I have every confidence that Paul will succeed in his role as CTO and continue our aggressive momentum.''
As CTO for MFN, Vixie will be responsible for the technology direction for the entire company, including the AboveNet Communications and PAIX.net, Inc. subsidiaries. Vixie joined the company when MFN purchased M.I.B.H., Inc. in January of this year. He was co-founder and CEO of M.I.B.H., following five years as founder and CEO of Internet Software Consortium, where he published such works as BIND (the Internet's premier reference implementation of DNS).
Vixie was also a co-founder of PAIX.net, Inc. and has served as its consulting Chief Technology Officer since PAIX's acquisition by AboveNet in 1999. Since 1980, Vixie has published a number of software packages that have seen wide use inside the ISP community. He is the author of six IETF RFCs, and has built or helped to build networks for four companies.
Hank Kilmer, vice president of Internet Engineering and Operations for MFN, moves into Vixie's former role with the new title of senior vice president of Internet Engineering and Operations for MFN.
``This is an exciting time for the company as our growth plans become a reality,'' said Vixie. ``I am proud to assume increased responsibilities in helping MFN build the leading optical IP infrastructure through a comprehensive fiber network and world-class co-location facilities.''
About Metromedia Fiber Network, Inc.
Metromedia Fiber Network, Inc., the leading provider of optical IP Internet infrastructure network solutions, is revolutionizing the fiber optic industry. By offering virtually unlimited, unmetered bandwidth at a fixed cost, Metromedia Fiber Network is eliminating the bandwidth barrier and redefining the way broadband capacity is sold. Metromedia Fiber Network is extending metropolitan fiber optic infrastructure to the end user in strategic top-tier markets, enabling its customers to implement the latest data, video, Internet and multimedia applications. In addition to its current expansion in 51 cities in North America, Metromedia Fiber Network is establishing an international presence with planned fiber optic network builds in 16 cities throughout Europe. For more information about Metromedia Fiber Network, please visit the company's Web site at http://www.mmfn.com/.
Together with its subsidiaries, AboveNet Communications, Inc., a leading provider of Internet connectivity and co-location solutions for high bandwidth and business-critical applications, and Paix.net, Inc., the leading neutral Internet Exchange, Metromedia Fiber Network is unleashing the full potential of the Internet. The combined company facilitates the explosive growth of e-commerce and advanced Internet applications by delivering secure, reliable and scalable optical networks and IP services to Internet content and service providers, carriers and enterprise users worldwide. AboveNet is the architect of the Internet Service Exchange (ISX) -- a world-class network that provides co-location services and Internet connectivity for content providers, ISPs and application service providers. With its Tier 1 status and ISO 9002 certification, AboveNet is seeking to serve the global community of the Internet. For more information on AboveNet's service offering call 800/475-2733 or visit the company's Web site at http://www.above.net/.
This news release contains certain forward-looking statements that involve risks and uncertainties. Factors that could cause or contribute to such risks and uncertainties include, but are not limited to, general economic and business conditions, competition, changes in technology and methods of marketing, and various other factors beyond the Company's control. This also includes such factors as described from time to time in the SEC filings by Metromedia Fiber Network, including the most recently filed Forms S-3, 10-K and 10-Q.
Note to Editors: AboveNet, Internet Service Exchange, ISX, and AboveNet Global One-Hop Network are trademarks of AboveNet Communications, Inc. All other company or brand names may be trademarks of the respective companies with which they are associated.
---
Contact:
     Metromedia Fiber Network
     Carol Nash, 408/350-6574
     Cnash@above.net
     Kara Carbone, 914/683-6386
     Kcarbone@mmfn.com
          or
     Neale-May & Partners
     Derek Kober, 650/328-5555 ext. 126
     Dkober@nealemay.com
---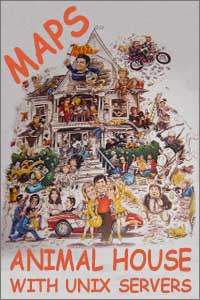 MAIL ABUSE PREVENTION SYSTEM (MAPSSM)
950 Charter St.
Redwood City, CA 94063
http://www.mail-abuse.org
MAIL ABUSE PREVENTION SYSTEM APPOINTS DAVE RAND EXECUTIVE DIRECTOR
Redwood City, CA, April 30, 2001 -- Mail Abuse Prevention System LLC (MAPSSM) announced today that Dave Rand has been appointed to the position of Executive Director.
Rand, founder of AboveNet Communications, now a subsidiary of Metromedia Fiber Network, Inc. ("MFN") (Nasdaq: MFNX), is the former Executive Vice President of MFN, and one of the two original founders of MAPS. Having recently retired from his position with Metromedia Fiber Network, Rand said that he will now be able to devote himself full-time to MAPS. In his new position, Rand will provide a leadership role to the ongoing efforts of MAPS that his expertise and knowledge helped create.
"I'm proud of the team of leading experts MAPSSM has assembled and look forward to working with them," said Rand. "The expertise and knowledge we have collected is unmatched in the industry. Our progress in reining in and working to eliminate spam demonstrates our success. However, as the Internet continues its exponential growth we need to redouble our efforts to educate and encourage Internet service providers to enforce strong terms and conditions prohibiting their customers from engaging in abusive email practices."
MAPSSM also announced the appointment of Andrew Barrett as Senior Director of Internal Operations.
About MAPSSM
MAPSSM is based in Redwood City, California and provides spam prevention resources to Internet computer systems administrators and end users. For more information, please contact Anne P. Mitchell, Esq., Director of Legal & Public Affairs, at press@mail-abuse.org, or 650-444-0346.

Also see:
MFNX INSIDER TRADES